Silver Repairs and Silver Plating
Silver Repairs London, Silver Plating Hatton Garden London Restoring Silver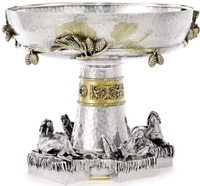 London Silver Repair Hatton Garden. Silver Restoration
CLICK HERE TO VIEW RECENT RESTORATIONS
If there is damage to a piece of silver or silver plate, it is imperative that an experienced, specialist silversmith initiates any silver repair and silver restoration work. If you have a piece of antique silver in need of restoration or repair, we can advise the best way to have it repaired while maintaining the item's value.
We have a professional Silver jewelry workshop repair facility for Silver repair, London Silversmiths repairing Silver pieces restoration..
In Hatton Garden London, our Silversmiths provide expert silver repair and Silver cutlery repair and Silver replating service for old and antique silver pieces which need extra care and attention to bring them back to their original lustre and value. Expert restoration using traditional silversmith skills and tools.
All silverware repairs are undertaken by time-served Silversmith craftsmen. We give your valued items the care and attention they deserve.
We undertake a wide range of refurbishments from highly valuable antique silver, Old Sheffield Plate, EPNS and modern silver plate items.
We clean polish and restore antique Silver items. Silver soldering London.
We repair and replate silver cups. Repair & restoration service for damaged and broken silver and silver-plated cups
Repair to silver clocks and silver watches, Silver frames repairs, cutlery polishing and silver jewellery cleaning and polishing.
Silver Trophy Restoration, Repairs & Plating- Click here
Antique & Vintage Trophy Repair for damage. Repairing Silver Trophies
Polishing trophies, polishing sports trophies, plating and polishing sports cups for presentation.
Our specialist trophy repairs for damaged or broken silver- and silver-plated cups and trophies. Welding, re-plating, polishing, engraving removal and re-engraving. To restore the trophy cup to its former glory. So if your silver plated cup is looking marked & weathered with dings scratches or missing a handle or parts are missing, we can bring it back to life. Silver plating and antique silver repair and restoration of Silver hollowware.
Specialist Silver Tankard Repair too.
Repair to Vintage and Antique Tankards



Repairs to Silver flasks, hip flasks,( especially repairing leaks), Silver cutlery, Silver cups, Silver bowls, Silver vases and flatware such as Silver trays.
Silver plates and Silver dishes repairs. Replating silver jewellery. Replating silver rings. Dent removals from tankards, cigarette cases, bowls, and teapots. Monogram & engraving removals. Flooding to remove engravings. Goblet stem repair and teapot repairs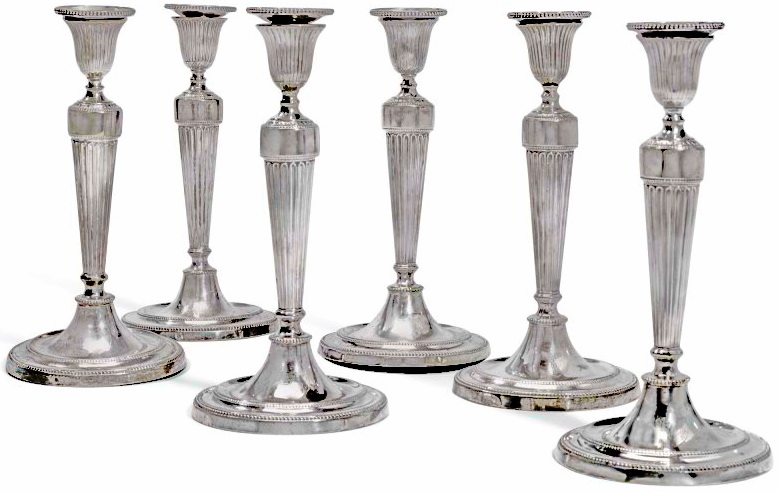 Repair to Silver candlesticks. Restoring broken, dented & damaged candlesticks & repairing candelabra to their original condition.
Corroded silver – machine buffing and electro-silver plating. Antique silver restoration – including Religious and military silver.
Repairs to Broken or dented Silver pieces. Silver forming, soldering and finishing.
Restoring Modern silver-plated items where the plating has worn away.
Knife Blade replacement
We can replace a knife blade on vintage cutlery.
This process involves replacing the old, dull blade and replacing it with a new, sharp one
.Different knives have varying mechanisms for blade replacement, and not all knives are designed to have their blades replaced. Some knives are single-piece construction, where the blade and handle are permanently connected..
Baby Cup Repair, Broken Handle Repair, Carving Set Repair Restoration, Repair to Coffeepot and Teapot Repair, Dresser Sets, Fire Damage to Sterling & Silver-plate, Flatware Repair, Flower Vase Repair, Hinge Repair, Knife Resetting and Knife Blade Replacement, Judaica Repair & Restoration, Menorah Repair, Removing Dents, Sterling Silver Jewellery Repair Silver-plate Repair, Restoration of Silver Picture Frames. Silver box repair.
We silver plate 9-carat, 14-carat and 18-carat gold rings and jewellery.
We silverplate onto matt surfaces and bright surfaces and apply various finishes i.e. new or antique finish. oxidised finish.
The normal micron thickness that we apply is between 2.5 microns to 7 microns depending on the item and its intended use.
Silver plating of 7 microns or more is often used for the long-term durability of high-wear pieces. Silver plating up to 15 microns in thickness.
Silver plating for rings, Fashion jewellery, costume jewellery, Bracelets, cufflinks, Crowns, tiaras, Religious items Smartphones, console covers, Trophies and Luxury items.
Our specially developed silver plating solutions are tarnish-resistant, hard-wearing and extremely durable.
Our services include a quality silver plating and polishing service to professional standards.
Special Silver Commissions. We provide contemporary silversmiths with all our silver finishing services.
Other services include carefully polishing and expertly repairing silver flatware and holloware
Whether you have Silver that is scratched or silver that is tarnished, we are able to offer polishing services to help beautify the look.
So, you do not have to do any of the polishing on your own. Please bring the item to us and let us show you why so many people trust us with their Silverware restoration.
Silver Plating History
1743 - Thomas Boulsover of Sheffield's Cutlers Company, while trying to repair the handle of a customer's decorative knife, he heated it too much and the silver started to melt. When he examined the damaged handle, he noticed that the silver and copper had fused together very strongly. Experiments showed that the two metals behaved as one when he tried to reshape them, even though he could clearly see two different layers.of Sheffield. So he had accidentally discovered a method of plating copper with silver by fusing them together using heat, this is known as Old Sheffield Plate.
1840 - John Wright of Birmingham discovered a process for plating a base metal with silver by a method of electrolysis when he experimented with electricity in his spare time. After reading an article by Carl Wilhelm Scheele on the behaviour of the cyanides of gold and silver in a solution of potassium cyanide he devised an experiment to test such a solution as an electrolyte. The results were promising with a good coating of gold or silver being achievable. He contacted the plating firm of Elkingtons who paid him £300 for the rights to patent the procedure plus a further £500 when the patent (British Patent 8447) was approved in 1840. The process became widely used in preference to the dangerous techniques previously used and Wright benefited from a steady royalty income.
Our onsite Hatton Garden walk-in Silver Plating Repair workshop opening times:
Our in-house silver repair workshop for silver plating and restoration is open Monday to Friday.
We are closed Weekends and Bank Holidays.
T: 020 7405 1536
+44 20 7405 1536

Our Hatton Garden Workshop