Jewellery Engraving London
Personalised engraving Seal engraving Ring engraving London.
Since 1875, with over one hundred and forty-five years of experience in both traditional hand engraving, machine engraving, laser engraving London and computerised engraving,
We offer prestigious service and quality. Hand Engravers. Engraving by hand London, Ring engraving London, Signet ring engraving, band engraving, wedding ring engraving, Laser engraving, laser ring engraving, logo engraving, engagement ring engraving, family crest engraving. Logo engraving. For Heraldic engraving, presentation engraving, sporting engraving or commemorative engraving, the most graceful method of engraving is hand engraving. Most precious metal items can be hand engraved. For your artwork requirements such as inscriptions, cyphers or monograms, heraldic designs, etc.. Engraved font styles. Many hundreds of font styles are available, including Roman, Tahoma, Old English, Block and Script etc. Estimates for engraving while you wait.
Having a piece of jewellery engraved will give the jewel a really special finishing touch. Our engravers in the Hatton Garden London UK are among the most experienced craftsmen.
Our Goldsmiths and Silversmiths have a wealth of expertise in engraving rings, gold and silver, jewellery, objets d'art. Quality engraving in a wide variety of styles and fonts. Our engravers are true specialists. We can engrave signs, jewellery, rings nameplates, plaques, trophies and corporate gifts. We engrave logos for corporate signs and giftware. We can engrave in any language with our laser engraving system including Spanish, Hebrew, Greek, Arabic, Japanese Turkish, Chinese, Indian and Russian engraving.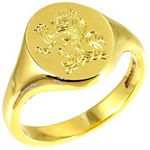 Personal Engraving: We can inscribe a personal message inside your own special ring. Wedding Band engraving, Engagement ring engraving. Signet ring engraving.
Hand Engraving and Heraldic Seal Engraving is an exquisite and specialist craft. Engraving on metal, jewellery and silverware ranging from lettering inscriptions to heraldic and decorative work.
Special Engraving - Complex engraving designs that require comprehensive artwork can be requested with our Bespoke Jewellery Service.
Personalize your wedding rings.

Engrave a message on the inside of your wedding band or around the perimeter of the wedding ring.
Share a symbol of happiness.
Engrave your weddings bands with some romantic words, personal words, meaningful, simple, humorous, religious or amorous words and phrases.
Engraved by hand in Hatton Garden Central London EC1 UK.
Our engraving service is currently available to you.
Alphabet Font styles-Engraving fonts (PDF) Download
CLICK HERE FOR THE BEST FONT SELECTIONS
Jewellery engraving by post. Ring engraving by post
Engraving sent back to your home by Special Delivery
Click here to download a "Send engraving by Post" form to send to us.
We provide a worldwide and nationwide jewellery engraving and ring engraving service, for the whole UK -
Engraving England, Wales Engraving Scotland and Northern Ireland and Europe.
Hatton Garden Engraving Style card - Click to download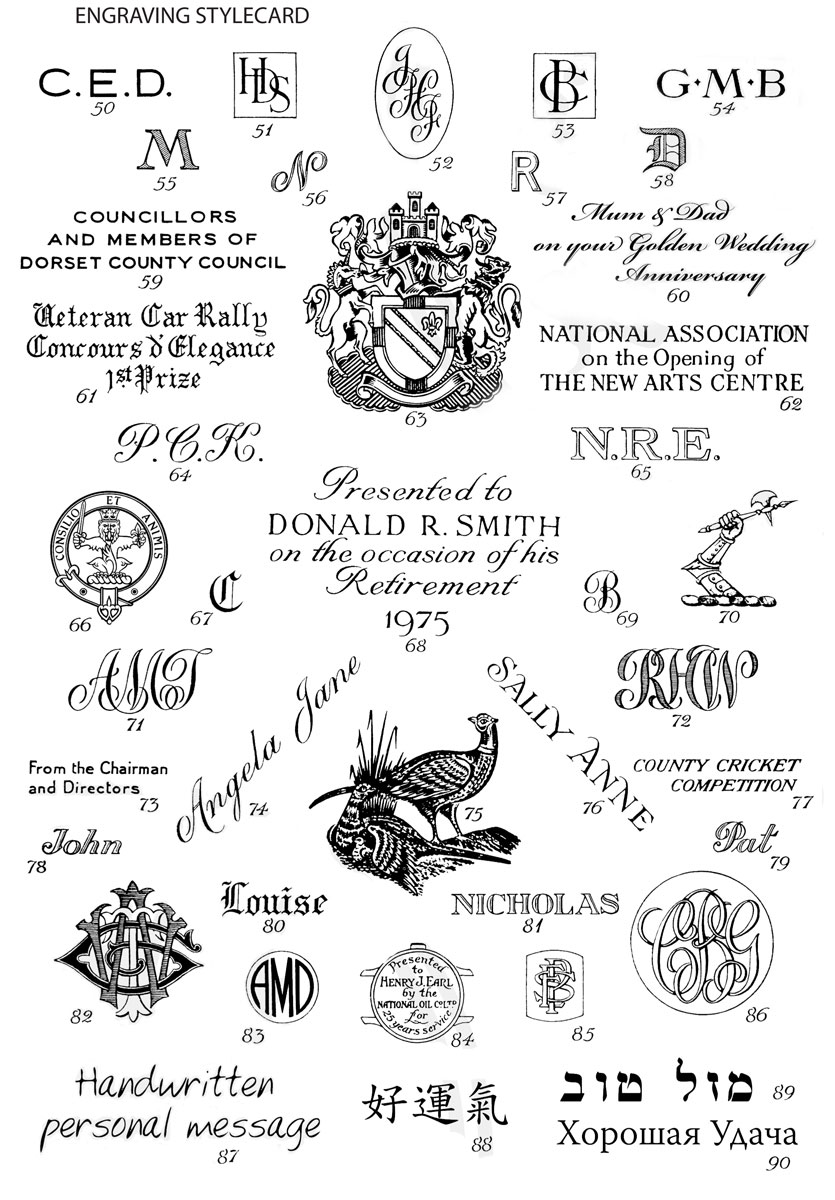 Our engraving jewellery workshop Hatton Garden London opening times:
We are open Monday to Friday for engraving.
We are closed at Weekends and Bank Holidays.
Or
Jewellery engraving by post, ring engraving by post - Download this form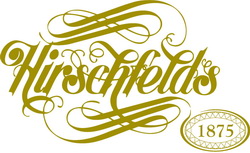 Hirschfelds fine jewellery - since 1875
Our Hatton Garden Workshop