Gemstone Replacing Diamonds London
Gemstone matching and replacement diamonds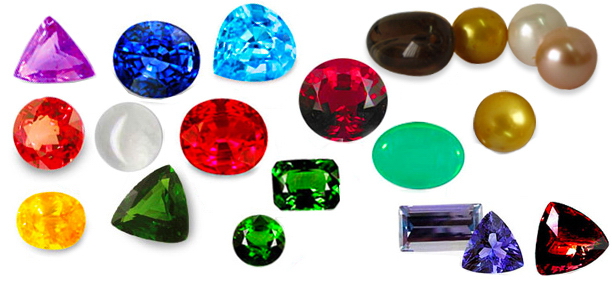 Gemstone Replacement & Diamond Replacement London.
Replacement Diamonds & Replacing Gemstones, Stone replacement - Our London Gemstone Department Hatton Garden London offers a multitude of natural gemstones precious stones and diamonds in a variety of shapes and sizes. We have a knowledgeable staff available to help you find exactly what you are looking for. Has a diamond fallen out and been lost from a ring or piece of jewellery? Has a gemstone from your special ring fallen out and has the gem been lost? We can replace a lost diamond in a ring, set a replacement stone or source and find a replacement gem or replacement diamond for your engagement ring, a replacement stone for your gemstone ring or wedding ring.
Losing a stone from your ring is upsetting. However, it can be replaced and re-set to "as new" condition again. When a diamond or gemstone has been lost from your ring, it is usually because the claws have worn thin. Eventually, the stone falls out. We can repair the setting by re-tipping the claws, supplying a new gemstone or diamond. The claws can be rebuilt seamlessly using our laser welding machine.
If one stone is lost from a ring from normal wear and tear, it can mean that the other claws on the ring will need repair work too. The ring will be checked over and an estimate for any work needed to secure all the stones
A stone that has fallen out or a diamond missing is probably due to damage or wear and tear to the claws holding the stone in its setting. We always inspect the setting and the claws of the ring or piece of jewellery. This is to ascertain the work that will be needed to replace the claws or repair the setting before we replace the stone.
We are able to supply diamonds or coloured gemstones in most shapes and cuts. Our experienced London team of highly skilled diamond setters can set your diamond or gemstone into any style of setting, such as Channel Set, Pave Set, Grain Set, Tension set, Illusion Set Rubover Setting, Claw Set. Our Gemmologist can match Gemstones and diamonds for colour, clarity, cut and size. We stock a large selection of coloured gemstones so we can accurately match the missing gemstone. Gemstone replacement, gemstones replacing - Diamond replacement. Precious stones matching and sourcing, such as Sapphire replacement, Sapphires are available in a variety of shades: White, Colourless, Blue, Green, Yellow, Orange, Brown, Pink, Purple, Gray, Black, Multicolored and Padparadscha.
Ruby replacement, Emerald replacing, Aquamarine replacing.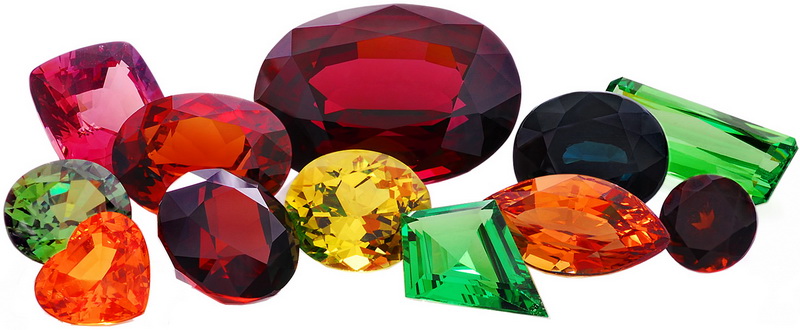 Precious Gemstone sourcing.
Precious gemstone matching and supplying missing gemstones, matching missing stones, replacing the missing stone, matching lost stones, stones cut to size, sourcing stones, stone replacement in rings & jewellery. Gemstones come in a variety of various shades. We can match and grade the existing stones for colour and grade. We can replace crystals too.
Semi-precious gemstone, gemstone replacing, gemstone replacement: Including - Alexandrite, Amethyst, Beryl, Citrine, Coral, Chalcedony, Chrysoberyl, CZ (Cubic Zirconium) Garnet, Jade, Lapis Lazuli, Marcasite, Moonstone, Opal, Pearls, Peridot, Rose Quartz, Spinel, Smokey Quartz, Tigers Eye, Tourmaline, Topaz, Turquoise, Zircon. Available in most cuts and sizes. We undertake repolishing or recutting of damaged stones in your existing jewellery. As well as our in house expert gemmologist, we have skilled London lapidaries and diamond polishers who have years of experience working with delicate and valuable gemstones and jewellery.
We Replace Stones and Replacing of Fine Gemstones. Replace missing gemstones. Replacing precious gemstones in jewellery, gemstone matching service to ensure a high-quality jewellery repair.
Matching Gem Stones in a variety of shades and gemstone replacement.
When a gemstone cannot be repaired or polished or you have a piece of jewellery with a missing gemstone, we can find a match for it or cut one to replace it.
Over the years we have replaced thousands of gemstones, including faceted, cabochon, flat, carved and all kind of different gemstones.
Our lapidary will polish most types of gemstone
We can cut, polish gemstones and replace all precious gemstones and semi-precious gemstones,
Sourcing colourful gemstones in all shapes such as:
Emeralds, Rubies, Sapphires (click for Sapphire information), Tanzanites, Aquamarines.
and Opal (Click for Opal information)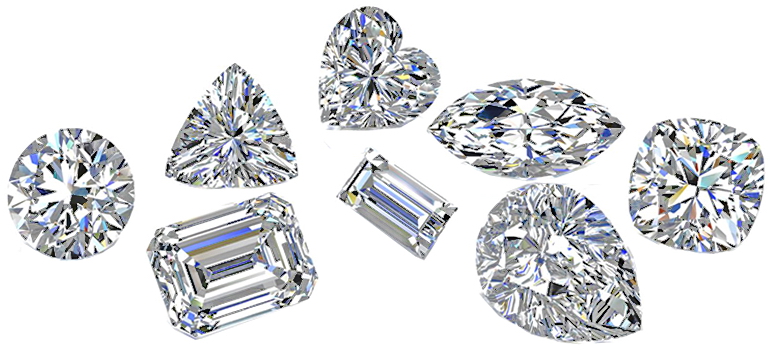 Diamond replacement and sourcing
In Hatton Garden London, we have in stock a large selection of diamonds in all sizes so that we can accurately match the missing diamond from your ring or jewellery.
We can supply matching diamonds or missing a diamond for a ring or for a piece of jewellery that has lost a diamond. Match diamonds - Matching lost diamonds such as Brilliant cut diamonds, Briolette, Cushion shape diamonds, Marquise shape, Pear shape diamonds, Baguette diamonds Taper baguette diamonds, Princess cut diamonds Radiant cut, Oval diamonds, Asscher cut, Carre, Radiant, Trilliant diamonds. Replacing Old cut diamonds Old Mine cut diamonds and rose-cut diamonds.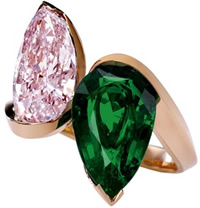 If you need a replacement gemstone or a replacement diamond for a ring or a piece of jewellery and do not have time to take your jewel to your local jewellers or if you do not live locally, you can post your jewellery to our London jewellery repair centre.
Please post any piece of jewellery that is missing a stone, missing a diamond or jewel that needs to have a stone sourced.
We tackle many replacement and stone sourcing jobs that other jewellers will not attempt to do. So If you think that you cannot find a matching stone
We give verbal estimates for all gemstone and diamond replacement and matching. Or written estimates for the customer or insurance companies.
Why does a stone fall out of their setting?
The usual reason for a stone falling out is damage or wear and tear to the claw or claws holding the stone in its setting.
We always inspect the setting and claws so that an estimate can be given for work that will be required to replace the stone and keep it firmly in its setting.
Please try us for a free estimate for replacing stones. Posting your parcel by Royal Mail Special Delivery is the securest way of ensuring the delivery of your jewels. replacement and missing stones by post. Stone sourcing by post, sent back to your home by Special Delivery
Click here to download "Gemstone & Diamond replacing - send by post to us" form.
Our Hatton Garden jewellery workshop for diamond and gemstone replacement
Diamond replacement London opening times:
Our Gemstone department and the diamond department is open Monday to Friday.
We are closed at Weekends and Bank Holidays.
Tel: 020 7405 1536 +44 20 7405 1536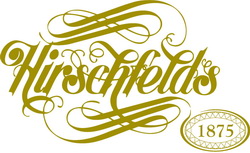 Hirschfelds - Fine jewellery since 1875
Our Hatton Garden Workshop