Gemstone repair Diamond Repair
Gemstone repair London Hatton Garden Gem repolishing since 1875.
Diamond polishing London, Diamond Repair, Diamond cutting London UK
Located in Hatton Garden London UK with over 145 Years of Jewellery and Gemstone knowledge, Our London Lapidary department is the number one choice. We specialise in loose gemstones. We also provide lapidary services for cutting and polishing gemstones. We re-cut gemstones, polish gemstones, re-polish gemstones, repair gemstones and gemstone polishing in our fully equipped lapidary workshop in London. (The 1910 Lapidary workshop)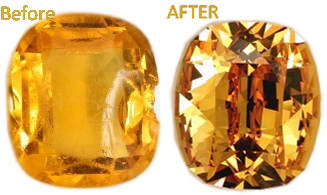 Using all the historic skills and techniques passed down through the generations, we provide an excellent service to the jewellery trade, jewellery designers and private customers. If your gemstone is cracked or chipped can you get it repaired? It makes good sense to repair, re-cut, or re-polish damaged a gemstone. Our experienced lapidary can really do wonders to a gemstone that has seen better days.
In Hatton Garden London UK we can re-cut gemstones and reshape awkward sizes of gemstones and repolish chipped or broken gemstones. Whether the gemstones are cabochon shaped, facetted stones, plain stones or fancy gems.
Even the most intricate gems and pieces can be cut to order. Semi-precious gemstone repair London. Gem polishing London
We provide a wide range of lapidary services including gemstone repairs, gems polishing & gemstone re-polishing, re-cutting, gemstone faceting, and inlay.
We work with all of the most popular materials such as coloured gemstones both precious gemstones and semi-precious gemstones such as onyx, turquoise, lapis, coral, and opal, lab-grown and synthetic gemstones.
We can repair all types of faceted gemstones after they have become scratched or broken over time with wear. If your faceted gemstone has 'scratches', we can make your gemstone look like new again by finding each flat facet and re-polishing it. A chipped gemstone be polished or repolished. A scuffed stone that needs polishing.
We repair many cabochon gemstones. Cabochons get scratched, chipped, or broken. Cabochons are repaired by re-shaping them.
Repairing or replacing a damaged gemstone gives your existing jewellery a fresh, new look and can restore a favourite to your jewellery wardrobe. If you are looking for a gemstone repair, The finest quality lapidary work is here. Gemstones include Alexandrite, Amethyst, Aquamarine, Beryl, Blue Topaz, Citrine, Coral, Chalcedony, Chrysoberyl, CZ (Cubic Zirconium), Emerald, Garnet, Jade, Lapis Lazuli, Marcasite, Moonstone, Opal, Pearls, Peridot, Rose Quartz, Ruby, Spinel, Sapphire, Smokey Quartz, Tigers Eye, Tourmaline, Topaz, Turquoise, Zircon. Diamond Repair Service UK London - Breathe New Life into Your Precious diamond!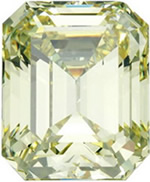 Diamonds are the hardest natural material in the world, so they should last forever without ever needing to be repaired.
While diamonds are hard, they are certainly not indestructible. A diamond is known as a crystalline solid. Specifically, diamonds are crystalline forms of carbon. This is important because any crystalline solid such as a diamond can be chipped or cleaved if improperly struck, regardless of how strong the exterior may be.
So is quite possible for diamonds to become in need of repair at some point in time.
A diamond can become chipped or abraded. Repairing a diamond is much more cost-effective than a replacement diamond. There is also the huge sentimental value of your own diamond that inspires one to have your diamond repaired rather than replaced with another diamond that does not hold the same sentimental value.
Indeed a diamond that has been mishandled in any way while being cut can be abraded or become more susceptible to becoming abraded over time if the cut was not perfectly made.
Our expert diamond cutter and diamond polisher Hatton Garden London can remake and repolish diamonds that have been chipped or broken. Do you have a Damaged Diamond or Chipped Diamond? - We can help with your Chipped Diamond Repair London. CLICK THE DIAMOND IMAGE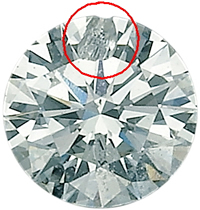 Repairing a chipped diamond involves the process of restoring the diamond's original appearance by removing or minimizing the damage caused by the chip. A chip in a diamond refers to a small, often angular, piece of the diamond's surface that has broken off due to impact or other external forces. The repair process is typically carried out by our diamond polisher who specialises in working with precious gemstones. Here's an overview of how the repair process might be approached:
Assessment: The first step is to assess the extent of the chip and determine whether repair is possible. Our diamond polisher will examine the diamond to understand the size, depth, and location of the chip. He will also consider the diamond's overall quality and value.
Planning: Based on the assessment, we will create a plan for repairing the chip. The approach taken will depend on factors such as the size of the chip, the diamond's shape, and the surrounding facets.
Recutting: If the chip is relatively small and shallow, our diamond polisher might opt to recut the diamond. This involves removing a thin layer of the diamond's surface to eliminate the chipped area. The diamond's facets will be analysed to ensure that the recutting process maintains the diamond's overall shape and proportions.
Repolishing: After recutting, the diamond will need to be repolished to restore its lustre and brilliance. Repolishing involves carefully polishing the diamond's facets to achieve a smooth and reflective surface.
Re-evaluation: Once the repair work is complete, We will reevaluate the diamond's appearance and quality. They will ensure that the repair has been successful and that the diamond's overall beauty and value have been preserved.
It's important to note that repairing a chipped diamond involves a level of expertise and precision, as any mistakes in the repair process could affect the diamond's value and appearance. Additionally, the repair process might result in a slight loss of carat weight, though this loss is usually minimal.
Keep in mind that not all chips can be repaired, especially if the damage is extensive or if the chip has caused structural issues within the diamond. In some cases, we might recommend alternative solutions, such as using the diamond in a setting that hides the chip or replacing the diamond entirely.
If you have a chipped diamond that you wish to repair, it's recommended to consult us. We have experience working with diamonds and gemstone repairs. We can provide personalised advice and guidance based on the specific characteristics of your diamond and the nature of the chip.
Have you knocked your diamond ring. Has a small piece chipped off?
We can make that damaged diamond, nicked, chipped diamond, scratched diamond, burnt diamond or old mine cut diamond look like the day it was born.
We can turn a mis-shapen damaged diamond into a diamond that you will be proud to wear again.
Improve the Brilliance of Your Diamond. Repair your chipped diamond. We can re-cut your diamond.
We can also greatly improve the brilliance and lustre of your diamond. If you have a diamond with a rough girdle or rough facets, we can repolish your diamond or reshape your diamond with minimal weight loss.
We specialize in re-cutting broken diamonds, repairing chipped diamonds, repolishing burnt diamonds or fire-scorched heated stones. Repairing old-cut diamonds and old-mined diamonds into beautiful diamonds.
The process repairing a scratched or chipped diamond:
If the diamond is large enough the damage can normally be repaired. The purpose of a diamond repolishing is to improve a second-hand diamond or to repair a chipped diamond.
The carat weight lost in such a diamond repair job can be 0.02-0.10 carats. However, weight loss depends on the nature of the diamond damage. If you need your precious gemstone or diamond repairing or if you wish to have your gemstone restoring but you do not have time to take it to your local jewellers or if you do do not live locally, you can post your gem to our London jewellery repair centre - Indeed please post to us any gemstone that needs refurbishing or repolishing.
We tackle many gemstone repair jobs that other jewellers will not attempt to renew or rejuvenate. So If you think that your broken diamond or gemstone cannot be improved or repaired - Try us for a free estimate!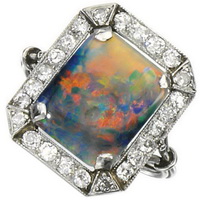 How much? How long? Immediate stone polishing estimates, costs and time lines.
We give verbal estimates for all gemstone polishing and diamond repolishing and repairing. Written estimates for the customer or insurance companies.
Our London Gemstone polishing jewellery workshop Hatton Garden opening times:
Lapidary and Diamond polishing and repair department is open Monday to Friday.
Or please send your Diamond repairs or polishing and gemstone polishing by post- Download the form here.

We are closed Weekends and Bank Holidays.

Tel: 020 7405 1536 +44 207 405 1536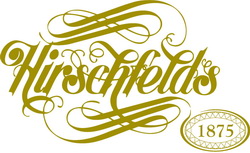 Hirschfelds - Fine jewellery since 1875
Our Hatton Garden Workshop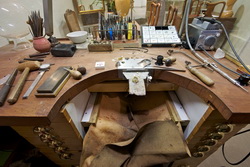 Our Lapidary polisher polishing gemstones London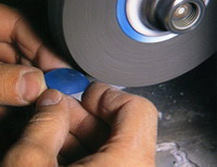 Kodachrome Vintage Photos
Before & After Jewellery Repairs: